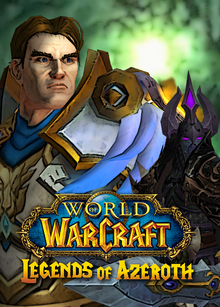 World of Warcraft: Legends of Azeroth is an ongoing comic book series being written by Boomdodger set to begin sometime by the beginning of summer 2016. It shows events in the world of Azeroth and beyond through the eyes of a wide cast of characters, including existing characters, Drasgar Emsworth and Gazy. Its first issue, Sun of Peace, will be made to show the events on the assault on Icecrown Citadel and the aftermath of the fall of the Lich King.
Ad blocker interference detected!
Wikia is a free-to-use site that makes money from advertising. We have a modified experience for viewers using ad blockers

Wikia is not accessible if you've made further modifications. Remove the custom ad blocker rule(s) and the page will load as expected.